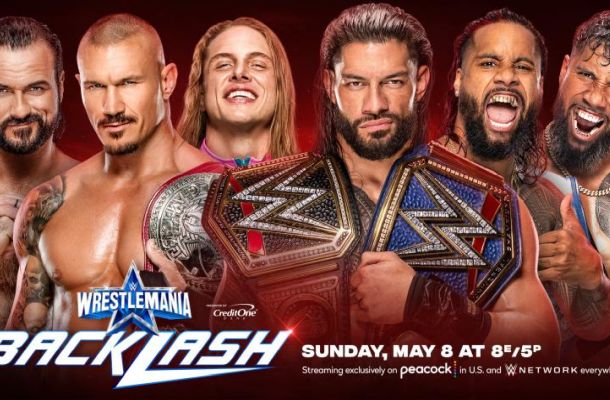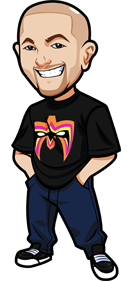 Written By Graeme on May 8, 2022  Follow @WWEBettingTips
Backlash is tonight and unfortunately I've dropped the ball with it in all honesty.
I didn't even do a podcast this week and I'm just now sitting down to analyze it. Just been a very busy week.
I'll just make it short and sweet. Here are the current odds:
Wrestlemania Backlash 2022 Odds:
Drew & RK-Bro (-300) vs The Bloodline (+200)
Edge (-155) vs AJ Styles (+115)
Cody Rhodes (-300) vs Seth Rollins (+200)
Madcap Moss (-200) vs Happy Corbin (+135)
Omos (-500) vs Bobby Lashley (+300)
Ronda Rousey (-800) vs Charlotte Flair (+450)
Wrestlemania Backlash 2022 Betting Tips
There have only been three betting upsets in the history of Backlash. Will we see any more added to that list?
My theory with Ronda is that they didn't want her to win the title at Mania simply because it would be overshadowed by Austin, Wrestlemania as a whole, and Pat McAfee. So they likely have her win here. "Always bet on Charlotte" surely won't come into play here.
If the plan for Reigns is to feud with Drew next, then McRKBro should get the win with Drew pinning one of them. I mean with The Bloodline anything is possible so I wouldn't discount a win for them and Reigns standing tall – but long-term it doesn't seem the best plan. Personally I'd like to see them go the Orton vs Reigns route instead. Orton is so much more over right now.
We know WWE love their 50/50 booking but man would they really have Cody Rhodes lose? I just can't see it. Anything is possible in the good ol world of the WWE and they do like to have people lose fairly early it seems. If Seth was +300 I'd probably bet him.
Speaking of 50/50 booking – does AJ Styles get the win? Thing is it feels too early with Edges stable to have that happen. I think Edge also gets the win here but I don't feel confident enough to bet on it.
Feels like Omos should get the win.
Madcap Moss is that guy where WWE look like they want to push him but they can get bored and drop that in a second. Corbin goes over a lot of people and is always booked well. If this is going to be a longer feud, I'm fine backing 1/4u on Baron Corbin to get the win.
Where To Bet Wrestlemania Backlash:
Register an Account.
The Wrestling section will be located under Other Sports. You just need to expand that section.
You can deposit to BetOnline via over 20 different options such as credit card.
Follow @WWEBettingTips
Current Wrestling Betting Odds:
Event:
Match:
Where To Bet:
WWE MITB
Men & Women Winners
N/A
WWE Futures
Royal Rumble & Mania 2023
N/A
Note: Not all bets may be available at BetOnline but they are only choice for Americans.