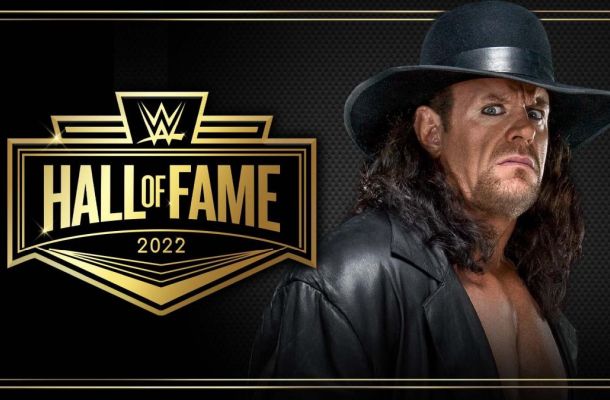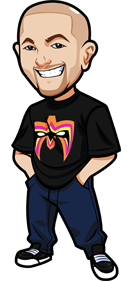 Written By Graeme on March 2, 2022  Follow @WWEBettingTips
The Undertaker is being inducted into the WWE Hall of Fame. A few years ago this is something that seemed unimaginable with the way that his character had been protected over the years. After his retirement things started to get better and after the documentary series, that mystique that made The Undertaker so special during his in-ring career is gone. The spooky mortician has been replace by Mark from Texas who used to be a pretty good wrestler back in the day.
That said, his Hall of Fame induction should be a pretty big deal. Stars like Hulk Hogan and Steve Austin were inducted before the Hall of Fame was as big of a deal as it is today so this should really be a big production. He is the biggest star to go into the Hall of Fame (for the first time) in years and, based on that documentary series, the WWE considers him to be their biggest star ever to go in.
This has created an interesting debate among wrestling fans and an interesting betting market as well: Who will induct him?
Over the years, the inductee has often been as big of a star as the person they are inducting. That is not an easy job with someone like The Undertaker so the speculation is running wild. MyBookie.Ag has betting odds on this prop.
To Induct Undertaker into the WWE Hall of Fame Betting Odds:
Vince McMahon (-220)
Kane (+130)
Mick Foley (+200)
Triple H (+450)
Shawn Michaels (+600)
Kurt Angle (+1000)
Shane McMahon (+1500)
Paul Bearer (Hologram) (+2000)
Let's go through the names one by one and see if we can come up with the winner.
Vince McMahon (-220): These odds really surprise me because I see no way that this happens. The logic of it makes sense because Vince McMahon appreciates him so much or whatever, but I just don't see it. Vince is very careful with his on-screen appearances and he probably wants to save himself for his match at WrestleMania.
Kane (+130): This is another one I don't agree with whatsoever. The on-screen brotherhood is what is pushing this one, but there are two things going against it. One, nobody wants to hear Kane talk and two, nobody wants to hear Glenn Jacobs talk.
Mick Foley (+200): Mick would be my favorite if I was making the odds so I am all over him at +200. He is one of the most well-spoken wrestling legends, was one half of The Undertaker's most memorable moment, and is probably the best feud of The Undertaker's career. Plus, he's a big star, but not bigger than The Undertaker which someone like Steve Austin would be.
Triple H (+450): Nobody knows the status of Triple H right now and he hasn't been seen in months. It would be surprising to see him make his return to the public eye in a spot like this and would probably take attention away from The Undertaker.
Shawn Michaels (+600): I'm going to say this in the nicest way possible: maybe if he looked like he used to.
Kurt Angle (+1000): Based on his Hall of Fame acceptance speech and his run as Raw General Manager, I don't think Angle has the speaking chops for a spot like this.
Shane McMahon (+1500): This could be +150000 and I wouldn't bet it.
Paul Bearer (Hologram) (+2000): I am almost positive that a hologram Paul Bearer will appear at the Hall of Fame, but I don't see them making a hologram give a speech. The speech is likely to be at least ten minutes long and that is a lot to ask of a hologram Paul Bearer.
I will be betting a 1/4 unit on Mick Foley at MyBookie.Ag to induct The Undertaker into the WWE Hall of Fame. He's my favorite of these candidates and the only thing stopping me from going a full unit is the possibility that someone not on this list will be announced or WWE will go away from the traditional induction format.
Follow @WWEBettingTips
Current Wrestling Betting Odds:
Event:
Match:
Where To Bet:
AEW Prop
Roster Size Over/Under
N/A
AEW Revolution
Mox -162 vs Danielson +115
N/A
AEW Revolution
Punk -250 vs MJF +175
N/A
AEW Revolution
Starks -250 vs Dante +175
N/A
AEW Revolution
Wardlow +134, Keith Lee +275
N/A
AEW Revolution
Jade -500 Leyla +300
N/A
AEW Revolution
Jurassic Retain Yes or No
N/A
AEW Revolution
Rosa -278 D.M.D. +190
N/A
AEW Revolution
Hangman -345 Cole +225
N/A
AEW Prop
Next World Champ
N/A
WWE Money in the Bank
Mens & Womens Odds Up
N/A
WWE Wrestlemania
Bianca -230 vs Becky +160
N/A
WWE Wrestlemania
Brock -134 vs Roman -106
N/A
WWE Wrestlemania
Ronda -500 vs Charlotte +300
N/A
WWE Wrestlemania
Various Props
N/A
Roman Reigns Prop
Champ After Him
N/A
Note: Not all bets may be available at BetOnline but they are only choice for Americans.