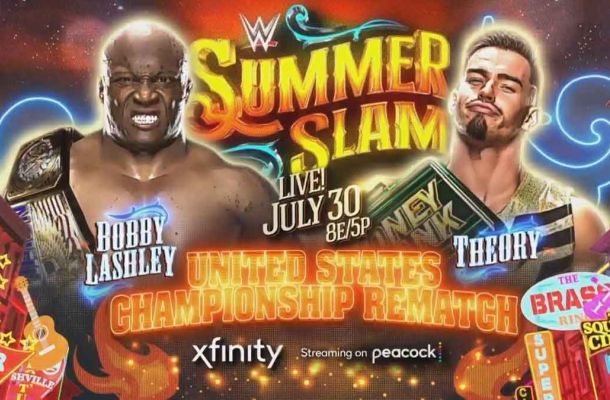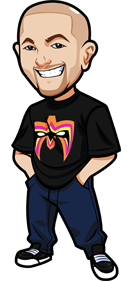 Written By Graeme on July 30, 2022  Follow @WWEBettingTips
Well my apologies for the extreme lateness in these Summerslam betting tips.
With the alleged change in guard, I decided to wait until after WWE Smackdown to see if there was anything crazy arising from that which may change things.
Alas, the only thing it really did was put me off a betting tip (Corbin), rather than give me any real insights.
I hoped to have it up early this morning but work has been crazy today. As an example I finished writing all of these then something major popped up and I wasn't able to get back to post them for another two hours.
Before we go any further, let's have a quick looksee at the betting odds currently:
WWE Summerslam 2022 Betting Odds:
Bianca Belair (-500) vs Becky Lynch (+300)
Logan Paul (-2000) vs The Miz (+700)
Pat McAfee (-400) vs Baron Corbin (+250)
Roman Reigns (-600) vs Brock Lesnar (+350)
Liv Morgan (-200) vs Ronda Rousey (+150)
The Usos (-200) vs The Street Profits (+170)
The Judgement Day (-250) vs Mysterios (+170)
Bobby Lashley (-300) vs Theory (+200)
WWE Summerslam 2022 Betting Tips:
As I'm tight on time and the show starts real soon, let me just cover these quickly:
– Not touching anything involving the main event.
– I feel like there should be a title change on the show, to signal the new era. Of the above, the most likely appears to be The Street Profits beating the Usos. Unfortunately, many people feel the same way as they dropped from +250 down to +170. +250 I'd take a shot at it. +170 I think I will pass.
– Bianca gotta win.
– Stephanie McMahon is a big fan of Ronda Rousey. I could almost justify her winning. The problem is the odds just aren't there, and Liv Morgan has done a lot of media since she won which generally indicates they have faith in her. In saying that – new guard and all. If Rondas odds were better I'd advise her but I just can't do it at that price.
– Don't like the odds for Theory. I could almost justify it but not quite.
– Judgment Day need the win big time and should win unless Edge comes back to help the Mysterios here.
– You know my rule – "always bet on the Miz". And I've thought about it and I'm going to take a shot. 1/4u on The Miz. Here's the deal: the Logan Paul face push isn't working out. HHH knows the business. He knows that if Logan is going to become a face, as he wants, then he has to go heel first. So hey maybe he convinces him. Could likely be burning money here but that's fine. The Miz has made me a ton over the years.
– Finally, 1/4u on Corbin at +250. I don't really expect it, especially after Smackdown. But I did say early on if the odds jumped up above +200 I'd bet it and now I will. McAfee has no problem putting people over. I do expect him to win for the happy Summerslam moment but hey he can always get that after the match. Worth a shot at those odds.
I fully expect to go 0-2 here but I'm fine taking a shot.
Follow @WWEBettingTips
Current Wrestling Betting Odds:
Event:
Match:
Where To Bet:
WWE Summerslam
All Matches
BetOnline
Ric Flairs Last Match
All the Props
BetOnline
Note: Not all bets may be available at BetOnline but they are only choice for Americans.