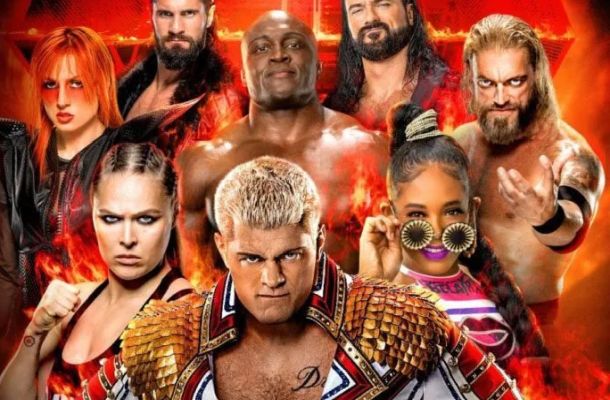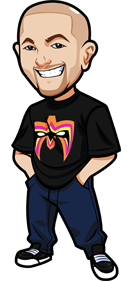 Written By Graeme on June 3, 2022  Follow @WWEBettingTips
This Sunday we have WWE Hell in a Cell, and as of this writing it is all RAW matches amazingly.
I'm not sure if there will be any matches added after Smackdown tonight, but I have a fully booked Saturday and won't be able to do any betting tips then.
So figure I will do them now. If I have a chance and any matches are added, I may edit the article to add them and to track odds.
Speaking of – here are the current betting odds – best odds taken from all sportsbooks:
WWE Hell in a Cell 2022 Betting Odds:
Cody Rhodes (-500) vs Seth Rollins (+310)
Bobby Lashley (+148) vs Omos & MVP (+120)
The Judgment Day (-335) vs AJ, Finn, Liv (+225)
Bianca Belair (-435) vs Becky Lynch (+450) vs Asuka (+550)
Ezekiel (-152) vs Kevin Owens (+130)
Theory (-400) vs Mustafa Ali (+275)
WWE Hell in a Cell 2022 Betting Tips:
First up – arbing opportunity I will take advantage of. Full unit on Omos & MVP, who are +120, at BetOnline. Then a Full Unit on Bobby Lashley for +148 at non-US Sportsbook (Americans: Bet at BetOnline).
1/4u on Over 4 stars for the womens triple threat match. I think it will be a very well put together match. All three can carry themselves and will step up here. Only available at non-US Sportsbook (Americans: Bet at BetOnline).
Unfortunately that's it for me. Thoughts on the others:
Cody vs Seth: I could see why people would justify Seth winning but I can't see it. This is where their crap 50/50 booking actually is a good thing – Cody going 3 and 0 over Seth is huge for him and will really help him hit that top level.
Judgment Day: They have been focused on building them up strongly and I expect that to continue here. Especially if we see Finn turn and join them.
Womens match: Can't see anything but Bianca winning here. Figure this sets up her vs Asuka.
Theory vs Mustafa Ali: The worst build to a title match in recent memory. Theory losing makes no sense with how quick he won it.
Ezekiel vs Owens: I have no idea where this whole storyline is going. I expect WWE don't either. I do assume Ezekiel wins. If he was -140 or something, I'd bet him. -152 is just too risky. I could see him winning with the help of "Elias" somehow. I'll be monitoring the odds for this one and betting it if it drops. So if it drops to -140, bet a 1/4u on Ezekiel.
Follow @WWEBettingTips
Current Wrestling Betting Odds:
Event:
Match:
Where To Bet:
WWE Hell in a Cell
All Matches
BetOnline
WWE Futures
MITB
N/A
Note: Not all bets may be available at BetOnline but they are only choice for Americans.