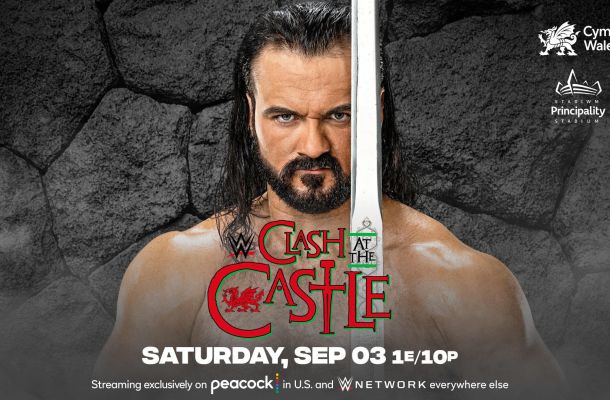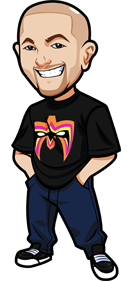 Written By Graeme on September 2, 2022  Follow @WWEBettingTips
WWE Clash at the Castle is this weekend, and it promises to be a good show.
The main event is Roman Reigns vs Drew McIntyre. Based on the betting odds, many feel that we could see Drew win the match.
Let's look at the odds, then get straight into the betting tips for Clash at the Castle:
WWE Clash at the Castle 2022 Betting Odds
Liv Morgan (-500) vs Shayna Baszler (+300)
Gunther (-600) vs Sheamus (+350)
Seth Rollins (-180) vs Riddle (+130)
Bayley, Dakota Kay & Iyo Sky (-600) vs Bianca Belair, Asuka & Alexa Bliss (+350)
Roman Reigns (-160) vs Drew McIntyre (+120)
The Judgement Day (-170) vs Edge & Rey Mysterio (+125)
WWE Clash at the Castle 2022 Betting Tips
I think there is enough to justify 1/4u on Drew McIntyre to win at +120 odds. I wish the odds were better but there is enough reasoning and he can win via DQ etc too. Roman vs Rock doesn't have to be for the title. They can do something to split the belts if they want. Drew being in his "home" region. Face going over at the end. You have someone who will actually be on TV. Roman can always win it back etc.
To me the big thing is they gotta do something to split the titles up in my opinion and this is a good spot for it. It won't surprise me if Tyson Fury ends up punching Drew leading to the Roman win or something – but hey it could even go the other way with that.
I wouldn't pay heed to the way Smackdown will end tonight. That stuff has never actually mattered in terms of the PPV.
I'm also fine with 1/4u on Edge & Rey winning. Granted Judgement Day really need the win but eh it looks like it's a heel heavy show and of the faces that's someone that should win. If Dom finally turns then so be it.
I'm taking a risk with 1/4u on Baszler winning as well. Big odds for that one. I just feel the Liv Morgan experiment is a Vince project that is over with. While it makes more sense for Ronda to get the win over her, I could see Shayna doing it here and then you have an interesting feud between her and Ronda.
Think Seth wins. Team Bayley expected to win. WWE did push the Sheamus never winning the Intercontinental title story hard but I just can't see them having Gunther lose it.
Follow @WWEBettingTips
Current Wrestling Betting Odds:
Event:
Match:
Where To Bet:
Clash at the Castle
All Matches
BetOnline
AEW All Out
All Matches
BetOnline
Note: Not all bets may be available at BetOnline but they are only choice for Americans.