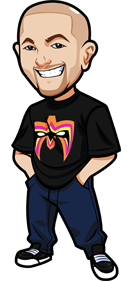 Written By Graeme on March 30, 2022  Follow @WWEBettingTips
Hi everyone,
I will have my official plays posted here on Friday.
In the meantime I have did my usual betting preview for Wrestlemania 38 and going over who I think will win, where the best potential bets are.
This is a bit of a tricky one to cover quite honestly due to lopsided odds and a lot of "obvious" results.
In saying that, there are a couple of betting opportunities I like, and there are also a couple of bets I feel we've just got to make due to the odds.
You can listen to it all via Spotify or Apple or other podcast apps – links are over at betwrestlingpodcast.com – or in your web browser below:
Powered by RedCircle
Back on Friday with all my betting tips.
Follow @WWEBettingTips
Current Wrestling Betting Odds:
Event:
Match:
Where To Bet:
ROH
Sw3rve -278 Zayne +190
N/A
ROH
Briscoe's -177 FTR +125
N/A
ROH
Gresham -345 Bandido +225
N/A
NXT Stand & Deliver
All Matches
BetOnline
WWE Wrestlemania
Cody -770 vs Seth +400
BetOnline
WWE Wrestlemania
Bianca -400 vs Becky +250
BetOnline
WWE Wrestlemania
Roman -345 vs Brock +225
BetOnline
WWE Wrestlemania
Ronda -770 vs Charlotte +400
BetOnline
WWE Wrestlemania
Knoxville -250 vs Sami +175
BetOnline
WWE Wrestlemania
Drew -850 vs Corbin +500
BetOnline
WWE Wrestlemania
Attendance Props
BetOnline
WWE Wrestlemania
AJ -155 vs Edge +110
BetOnline
WWE Wrestlemania
Austin Theory -134 McAfee -106
BetOnline
WWE Money in the Bank
Mens & Womens Odds Up
N/A
Note: Not all bets may be available at BetOnline but they are only choice for Americans.