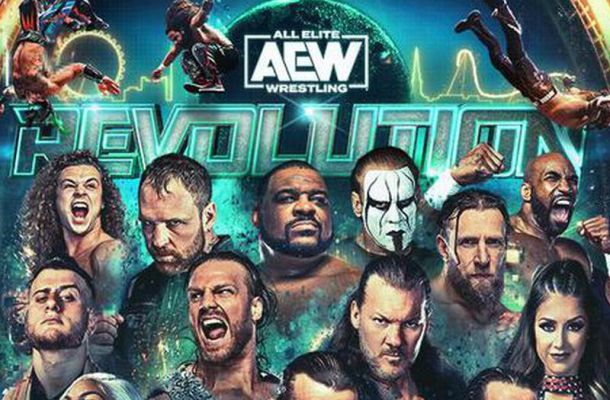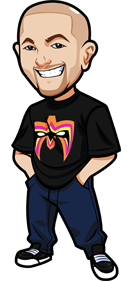 Written By Graeme on February 21, 2022  Follow @WWEBettingTips
AEW Revolution 2022 will be the third Revolution PPV put on by all Elite Wrestling.
It takes place on Sunday, March 6th from Orlando, Florida.
It will be headlined by "Hangman" Page defending his AEW World Championship against Adam Cole. Other matches include the big meaty Face of the Revolution ladder match, and CM Punk vs MJF.
I have a list of every AEW Betting Upset ever and if there is one thing we have learned from that, it is that there will be an upset in the Face of the Revolution Ladder Match. It's just a thing AEW likes to do.
AEW Revolution has had just three betting upsets in its history so far.
Here are the current betting odds:
AEW Revolution 2022 Betting Odds:
Jon Moxley (-162) vs Bryan Danielson (+115)
CM Punk (-250) vs MJF (+175)
Ricky Starks (-250) vs Dante Martin (+175)
The Field (-435) vs Keith Lee (+275)
The Field (-190) vs Wardlow (+134)
Jade Cargill (-500) vs Leyla Hirsch (+300)
Jurassic Express Retain: Yes: (-134) vs No (-106)
Thunder Rosa (-278) vs Britt Baker D.M.D. (+190)
"Hangman" Page (-345) vs Adam Cole (+225)
Where To Bet AEW Revolution 2022:
Register an Account.
The Wrestling section will be located under Other Sports. You just need to expand that section.
You can deposit to BetOnline via over 20 different options such as credit card.
AEW Revolution 2022 Betting Tips:
I must admit this far out, Keith lee at +275 odds I am liking a lot and am probably going to put a 1/4u bet on that. I know Rosa winning has been expected forever but man – kind of digging Britt at those odds.
Either way here's the schedule:
Friday, February 25th: I will do a podcast giving my initial betting tips thoughts.
Friday, March 4th: I will write up the betting tips here.
You can subscribe to get notified when the betting tips go live. Just check your e-mail for a confirmation link you must click.
Follow @WWEBettingTips
Current Wrestling Betting Odds:
Event:
Match:
Where To Bet:
AEW Prop
Roster Size Over/Under
N/A
AEW Revolution
Mox -162 vs Danielson +115
N/A
AEW Revolution
Punk -250 vs MJF +175
N/A
AEW Revolution
Starks -250 vs Dante +175
N/A
AEW Revolution
Wardlow +134, Keith Lee +275
N/A
AEW Revolution
Jade -500 Leyla +300
N/A
AEW Revolution
Jurassic Retain Yes or No
N/A
AEW Revolution
Rosa -278 D.M.D. +190
N/A
AEW Revolution
Hangman -345 Cole +225
N/A
AEW Prop
Next World Champ
N/A
WWE Money in the Bank
Mens & Womens Odds Up
N/A
WWE Wrestlemania
Bianca -230 vs Becky +160
N/A
WWE Wrestlemania
Brock -134 vs Roman -106
N/A
WWE Wrestlemania
Ronda -500 vs Charlotte +300
N/A
WWE Wrestlemania
Various Props
N/A
Roman Reigns Prop
Champ After Him
N/A
Note: Not all bets may be available at BetOnline but they are only choice for Americans.