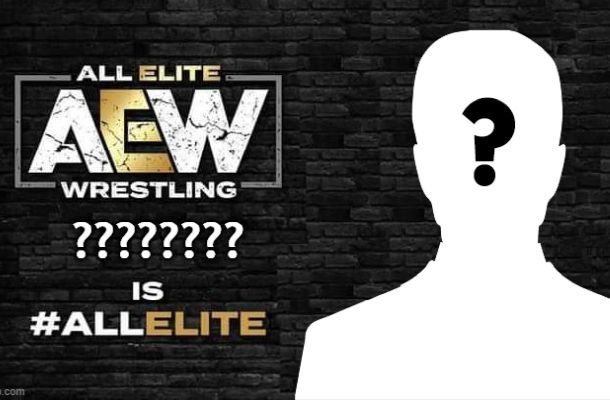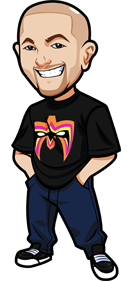 Written By Graeme on February 7, 2022  Follow @WWEBettingTips
Over the past couple of years, a big part of the All Elite Wrestling experience has been the "forbidden door". The forbidden door being a surprise wrestler coming into the company who had previously worked for another company. The debuts in AEW always create a ton of buzz around the company, for better and worse, and they show no sign of stopping that any time soon.
This coming Wednesday AEW owner Tony Khan has teased another big free agent signing and MyBookie has odds on who it will be.
The mystery man will face off against Isiah Kassiday in a qualifying match for the Face of the Revolution ladder match at AEW's Revolution pay-per-view. You have to think that whoever this is will be winning this match so it feels like it's going to be a big name.
Let's check out the odds on who it might be.
Wednesday's AEW Big Free Agent Signing Will Be
Keith Lee +110
Karrion Kross +130
Josh Alexander +150
Bray Wyatt +200
Will Ospreay +200
Jeff Hardy +250
Samoa Joe +300
Johnny Gargano +400
Kenta +450
Jay White +500
Toni Storm +500
Athena +600
Mustafa Ali +800
Shawn McMahon +1500 (yes they spelled it this way)
Keith Lee is the favorite here at +110 and he would be a great signing from AEW. He's been out of the public eye for long enough that his WWE run is a distant memory and he's the kind of wrestler who can get over with people who haven't seen him in just one match. Of all the most recent WWE releases, he is the one that makes the most sense for this company.
If you wish to bet Lee, bet him at MyBookie.
Karrion Kross is not someone who makes sense, especially if it's leading to a ladder match. Same with Samoa Joe and Bray Wyatt. If these types of characters are coming in, a ladder match is not the place for them.
The odds on the women are weird because it seems pretty clear that the next debut is going to be whoever is in that match against Kassidy so you can throw those wrestlers out as well. Johnny Gargano has stated that he'll be sticking with his wife until she has their baby so we should be able to rule him out as well.
While we don't have all the behind-the-scenes information, it seems likely that Josh Alexander, KENTA, Jay White, and Mustafa Ali all have contracts in some form or another. It wouldn't rule them out from being a surprise entry in that match, but I don't see them as the next free agent signing. Also with Jay White specifically and his lack of fanfare going to Impact etc – I think it'd be a mistake to hype him up. And I LOVE Jay White!
I'm not sure who "Shawn McMahon" is, but even his cousin Shane seems extremely unlikely. Even if it would be funny. Perhaps WWE have trademarked his name and he has to appear as Shawn MacMann.
That leaves just three wrestlers worth betting in my opinion: Keith Lee, Will Ospreay, and Jeff Hardy.
Ospreay was just in the NJPW Wrestle Kingdom main event and has said he's staying with NJPW, but it seems like he's been circling this promotion of late with mentions of Kenny Omega and Jon Moxley in promos and on social media. I'd put him at a pretty big long shot, bigger than +200, but I can't rule him out.
That said, the best bet here is Jeff Hardy. He's the biggest name on this list and seems like a wrestler that is destined to end up here due to his relationship with the Young Bucks. The opponent even makes sense for him considering Kassidy's involvement with his brother Matt and Kassidy's well-known love of the Hardy Boyz. At +250, Jeff Hardy is a great bet at MyBookie.
Follow @WWEBettingTips
Current Wrestling Betting Odds:
Event:
Match:
Where To Bet:
WWE Elimination Chamber
Brock +175, Lashley +175
BetOnline
WWE Elimination Chamber
Drew -600 Madcap Moss +350
BetOnline
WWE Elimination Chamber
The Usos -400 Viking Raiders +275
BetOnline
WWE Elimination Chamber
Roman -1250 Goldberg +600
BetOnline
WWE Elimination Chamber
Becky -1500 Lita +575
BetOnline
WWE Money in the Bank
Mens & Womens Odds Up
N/A
Note: Not all bets may be available at BetOnline but they are only choice for Americans.